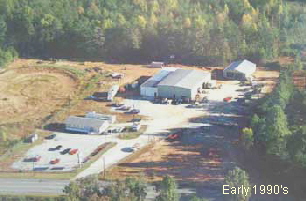 Billy and Linda Hawkins started Southern Sales, Inc. in 1979 selling simple tools such as hoists, presses, saws, parts washers, and engine stands. In 1985, they expanded the business by manufacturing tow dollies in a single metal structure with only three employees. Their goal was to build the best tow dolly on the market, one that offered more features than any other tow dolly ever built. Their hard work paid off and the new tow dolly design was a success. Sales grew rapidly from as few as 15 tow dollies per week in the first year to well over 60 tow dollies per week by the late 1990ís when the line was discontinued .

It was because of the new tow dollyís success that the business expanded again in 1992, with the addition of a line of hydraulic tilt car haulers. The SSI model was the very first hydraulic tilt car hauler on the market, even today with national manufacturing competition it remains one of the most affordable and best designed car hauler you can buy.

By 1995, the success of using hydraulics on trailers naturally evolved to be a valuable line of hydraulic dump trailers, and another new product line was launched. Billy's commitment to affordable pricing and improvements in the manufacturing of this one line of trailers has established Southern Sales, Inc. as a leader in the trailer manufacturing industry.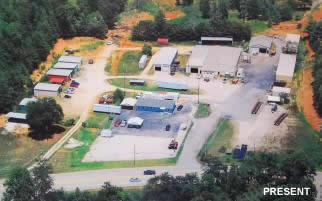 In 2001, equipment trailers were added to the product line, and as before, it became a very popular and profitable addition to our product line. This trailer was instrumental in setting SSI dealers apart from the crowd by offering features that our competitors could not match.

In 2006, SSI tooled up for the production of the innovative 2-in-1 Dumpster Trailer; a single universal frame with the ability to load, unload and haul container beds of different sizes. Due to the affordability and versatility of this dump-trailer-container design, hundreds of new opportunities have been created for contractors, roofers, farmers, landscapers and other hauling business services.

Today, Southern Sales has grown to a complex of ten manufacturing buildings covering seven acres.